If it becomes necessary to retain the services of a wetland consultant, it is important to choose wisely. There is no State or Federal licensing, certification or regulation of wetland consultants. Given this lack of regulation, how is one to select a competent wetland professional?
Wetland consultants can vary in backgrounds, specializations and experience. There are several ways to help determine which consultant is best qualified for your project.
Although there is no governmental certification system, the Society of Wetland Scientists does certify Professional Wetland Scientists (PWS) through its Professional Certification Program. This PWS certification is based on a rigorous education, training, experience and professional reference standards. More information on this PWS program may be found at www.swspcp.org to check the PWS status of a consultant.
It is important for a wetland consultant to have a good working relationship with State and Federal regulatory agencies. A consultant's professional reputation can also be verified with these agencies.
Personal experience is important. Professional references can be checked and evaluated for past performance.
It is very important to choose wisely when selecting a wetland consultant. An erroneous or mistaken wetland evaluation or report will NOT protect a property owner from the unfortunate consequences of disturbing a wetland without prior permit authorization.
Order Site Assessment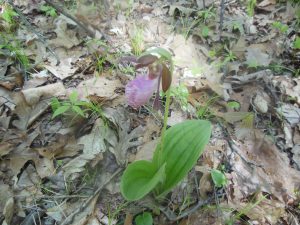 Just provide the property information:
• Tax Lot or P.I.N # or
• Lot, Block, Section and subdivision name or
• 911 address.
Please also provide your contact information and we can forward you a written work order for your review and consideration to proceed.
Call, text or email us anytime should you have any questions regarding your project.